Welcome to the Chair of Quantitative Social Research!
We use the concept of empirical-analytical sociology to do research and teaching on quantitative methods and explanations of social inequality. Contentswise, we cover a comprehensive scope of themes: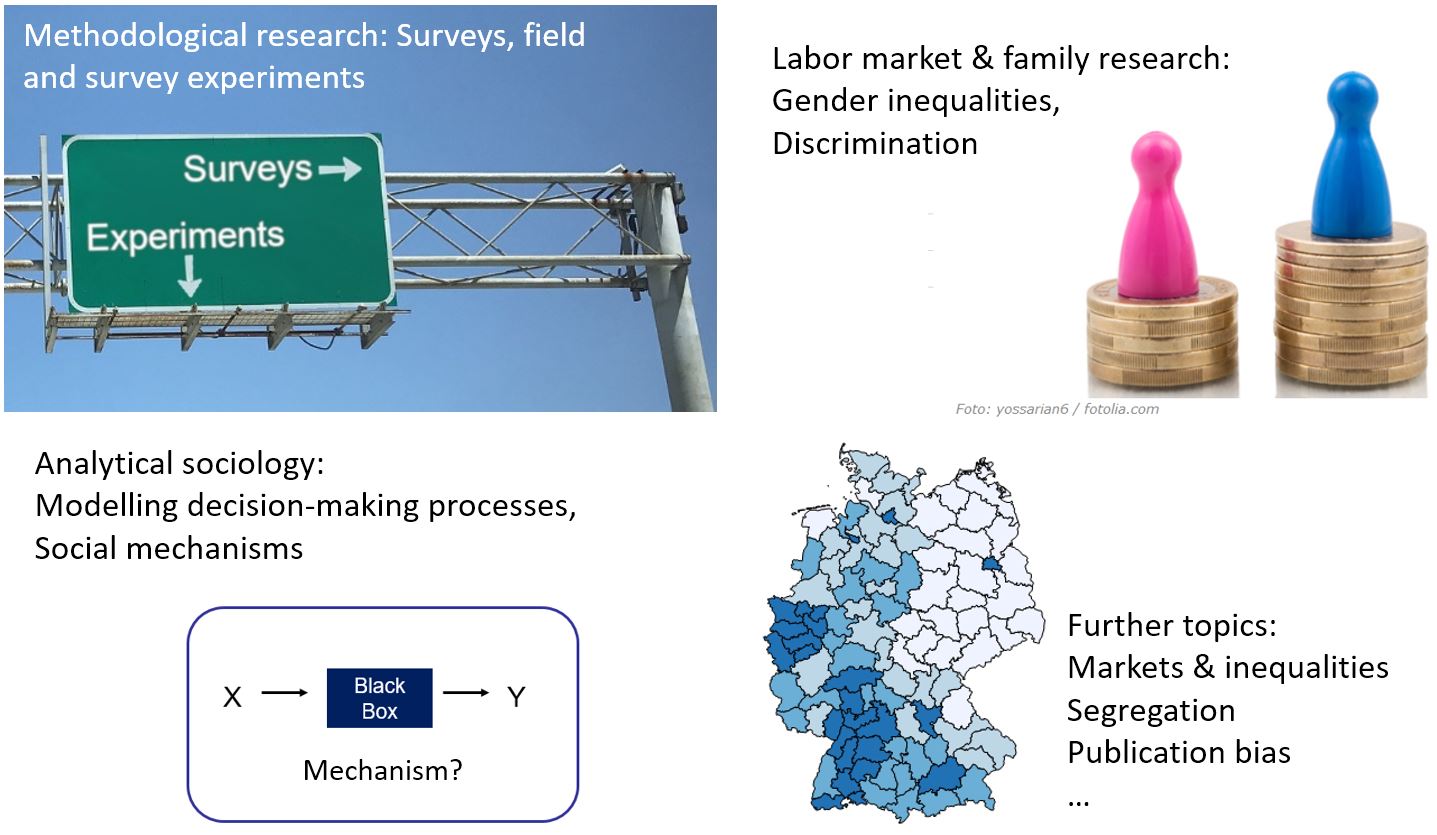 During the term, our research colloquium on "Analytical sociology" is held every Wednesday and you are invited to join us (no application necessary). For the current program, please click here (PDF in German, 719 kB).
Announcements
15.07.2019

Katrin Auspurg, Josef Brüderl and Thomas Wöhler in American Sociological Review more

18.05.2019

Fertility patterns among German elite politicians more

---