Welcome to the Chair of Quantitative Social Research (Prof. Auspurg)!
In research and teaching, we focus on empirical-analytical sociology (64 kB) to explore mechanisms underlying social inequalities. Main topics include methodological research on surveys and experiments, gender and ethnic inequalities in labor and housing market inequalities, as well as theoretical work on decisions in strategic situations: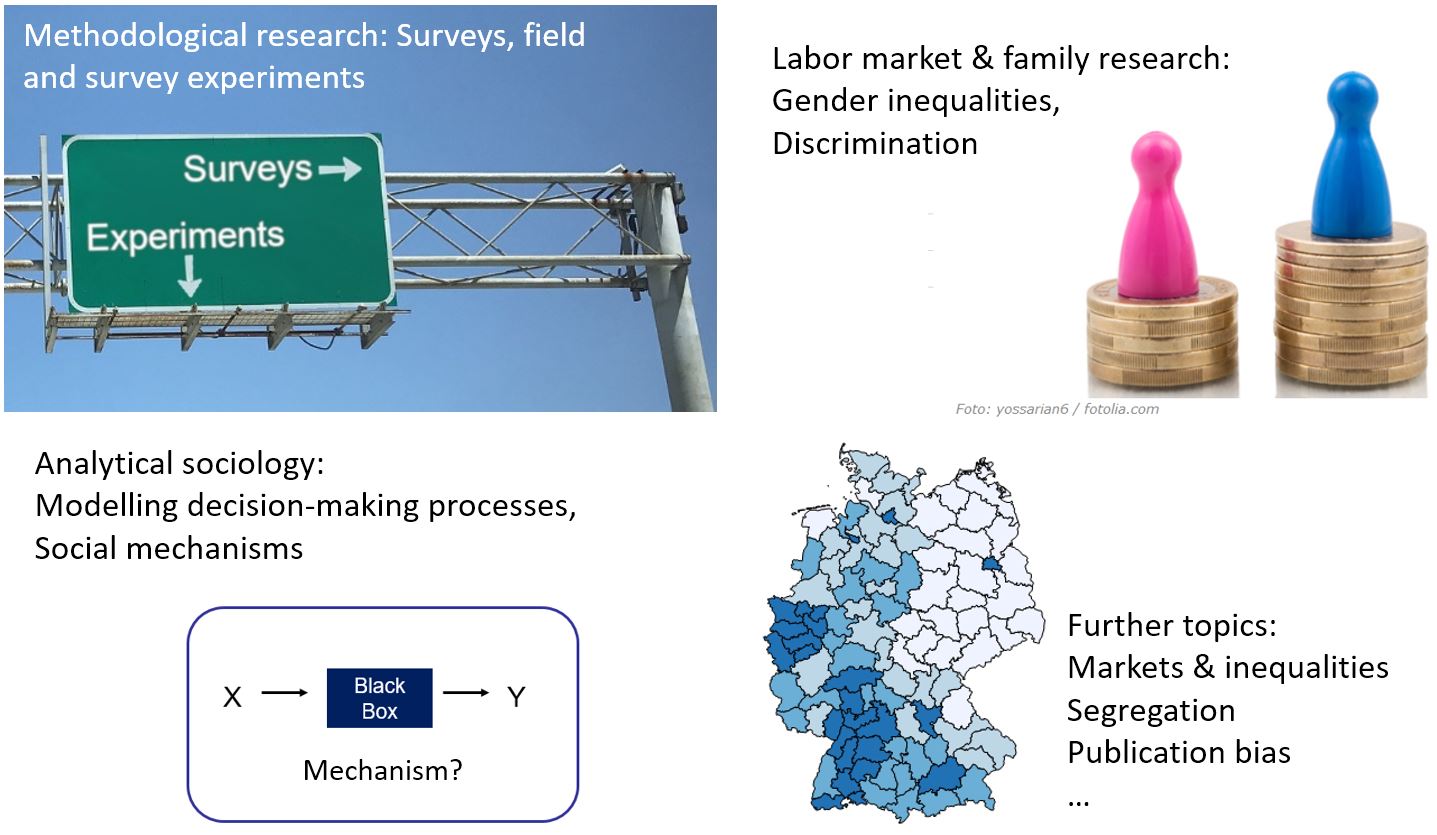 For more information, have a look on our research projects and publications.
You might also join our colloquium on "Analytical sociology" (on Wednesday during the semester terms; no application needed).
Announcements